Gas-ducted heating systems are a popular option for those looking for efficient, cost-effective heating solutions. They offer increased comfort, energy efficiency, low maintenance, and customization options, and ideal for allergy sufferers.
1. Increased Comfort:
Ducted gas heating systems help you stay comfortable when the temperature drops outside. They are especially useful during winter months because they can quickly and evenly heat up large areas of your home or office space.
These systems provide steady, consistent heat distribution throughout your home or office space, allowing you to stay comfortable without the need for constant temperature adjustments.
2. Cost-Effective & Energy Efficiency:
You can save money on your energy bills by installing a gas-ducted system. for example, it is estimated that a gas-ducted system can save you up to 15 percent on your annual energy costs when compared with other heating options. Gas-powered systems are highly efficient because they use natural gas as fuel instead of electricity and generate fewer emissions than electric heaters.
Know more on: Key Benefits of Using Ducted Gas Heating in Australia
3. Low Maintenance & Long-Lasting:
These systems are low maintenance and require very little upkeep, making them ideal for those who don't have the time or inclination to perform frequent maintenance tasks. Additionally, these systems are designed to last for many years with regular usage so you can enjoy the benefits of a properly functioning system without worrying about costly repairs or replacements.
4. Versatile & Customizable:
With this, you have a variety of options that allow you to customize your system to meet your individual needs and preferences. You can choose from a variety of thermostats, air flow setting. Fan speeds, and more to ensure that you get the perfect heating solution for your home or office. Plus, these systems are designed to be easily expanded or adjusted as needed. So you can make changes down the line if needed.
5. Ideal for Allergy Sufferers:
Ducted gas heating systems are ideal for those who suffer from allergies. Because they don't recirculate dust, pollen, and other allergens the way that electric heaters do. The air is cleaned with air filters as it passes through the system. Ensuring clean, fresh air circulation throughout your home or office. This makes ducted gas systems a great choice for anyone who needs relief from allergies or asthma.
These are just a few of the many benefits that come with installing it in your home or office. Whether you need an efficient way to stay warm during cold winter months or you want to save money on your energy bills, investing in a gas-powered system is an excellent choice. With so many options and customizable features, it's easy to find the perfect heating solution for any home or office space.
Total Electrics and Ac in Melbourne provides top-quality gas-ducted heating & cooling systems that are designed to meet your individual needs and preferences. You can contact Total electrics and AC for more information or to schedule a free consultation and quote. The company will help you find the perfect heating or air conditioning installation solution that fits your budget and lifestyle!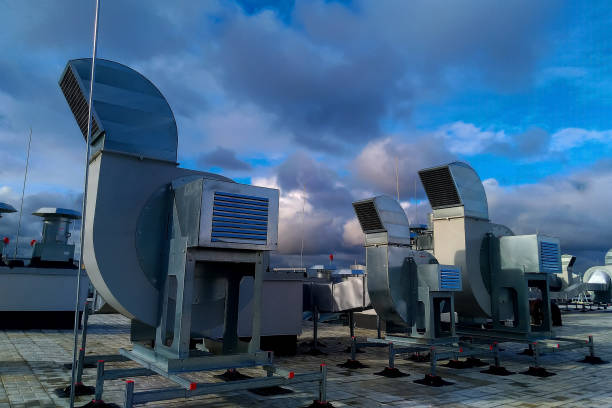 Top Components for Installing Gas Ducted System
When it comes to installing a gas-ducted system, you need the right components to get the job done correctly. Some of the most important components include:
– Gas Burner – This is typically used in larger systems and helps to heat an entire space quickly and efficiently.
– Heat Exchanger – This component helps to transfer heat between rooms, providing even distribution of warmth throughout your house.
– Flue – The flue is important because it helps to vent the exhaust from the system, ensuring safe operation and preventing dangerous gases from entering your home.
– Ducts – Your ducts are responsible for distributing heated or cooled air throughout your home.
Also read: How To Select And Install A Split System Air Conditioner At Your Home?
Conclusion
These above mentioned features make gas-ducted heating systems an excellent choice for both residential and commercial spaces. With so many benefits to offer, this system is a great investment.
Total Electrics and AC in Melbourne have the expertise to advise you on the best components for installing it in your home. The Team of experienced technicians can install and maintain your system so it runs smoothly and efficiently. Contact Total Electrics & Ac today for a free consultation!